2018 Land Pride MP20
$1,675.00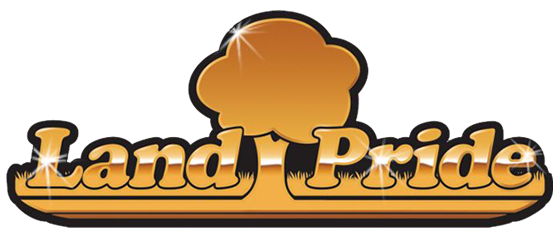 ---
IMG_6534
Location
Mark's Tractor & Implement, Inc.
Overview
---
Description
Our MP10 and MP20 Moldboard Plows are ideal for small acreage farms or large gardens. These plows are the ideal tool for initial cultivation of soil to prepare for planting or when deeper tillage – more than a field cultivator can provide – is required. Both models are equipped with replaceable 14" shares, shins, and landsides for easy maintenance. The MP10 and MP20 frames feature a 1" x 4" steel trailing arm and cross member, as well as a Cat. 1 3-point hitch. The optional coulter allows for a smoother furrow edge and helps reduce slightly the drag on the moldboard.
Features
Bolted steel frame: Easy to replace individual components.
Adjustable 3-point Cat. I hitch: Can adjust leading plow share to operate next to the furrow on many different tractors.
Replaceable wear components: High wear components (plow share, shim, moldboard, landslide, and optional coulter can be individually replaced as they wear to help keep maintenance cost down.
Shearbolt protected plow bottoms: Protects structural integrity of each plow bottom.
Park jack with MP10 model: Single bottom plow won't fall over.
14" coulters (Optional): Breaks ground ahead of the moldboard so that the plow can pull easier and cuts trash to help keep trash from wrapping around and building-up on the plow shank.
MP top link extension (accessory): Allows greater range of adjustment for tractors with short top links.
Specifications
Horsepower: 2 Wheel drive: 20 to 60 hp; 4 Wheel drive: 20 to 50 hp.
Weight with coulters: 582 lbs
Weight without coulters: 498 lbs
Hitch type: 3-point Cat. I
Construction: 1" x 4" Bolted steel frame
Park Jack: No
Number of bottoms: (2) - 14" Bottoms
Cutting width: 27 1/2"
Working depth: Max. 7" (depending on soil conditions)
Plow shank shear bolt: 7/16"-14 x 3" GR8 share bolt
Plow share material: Forged steel
Moldboard & Shin Thickness: 5/16"
Frog & Landslide Thickness: 1/2"
Replaceable wear components: 2 ea. - Share, shin, moldboard, landslide, and optional coulter
Optional - Coulter: 14" Diameter coulter with greasable 1 1/4" roller bearings
Accessory - MP Top Link Extension: Yes
Specs
General
Plowing Width

27 1/2 in.
Weight

With coulters: 582 lb.; Without coulters: 498 lb.
Related Products
Call for Price
Call for Price